OEKO-TEX on Global Sustainable Fashion Week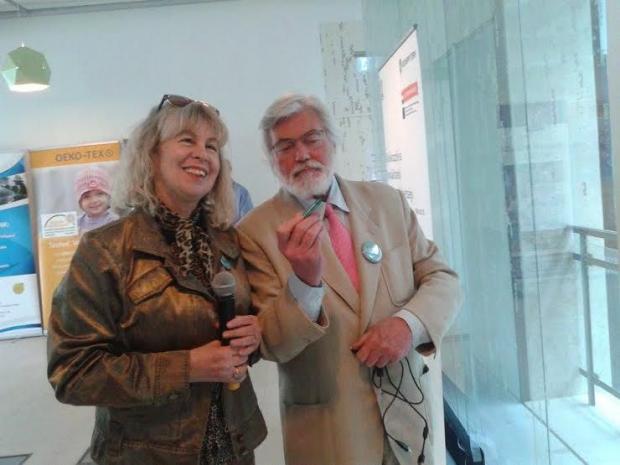 Between 12th and 14th April happened in Budapest the First Global Sustainable Fashion Week - Hungary with participation of different countries: Hungary, Germany, Italy, UK , United Arab Emirates, India, Pakistan, Argentina, to mention some.
INNOVATEXT was invited to present its services, including different testing and certificates connecting to sustainability. The presentation of Dr. Kokas Palicska, CEO of INNOVATEXT Co. took place in Paris Department Store, 1061 Budapest, Andrássy út 39 on Wednesday, April 13th 2016. Dr. Kokas presented the renewed portfolio of OEKO-TEX® Association and highlighted the advantages of third-party certificates for brands, manufacturers of the whole textile supply chain. The explanation of STeP and Made in Green by OEKO-TEX® could help the international audience to better understand the differences and the advantages of these new labels in comparing with other eco-labels.
More information: http://divatliga.hu/global-sustainable-fashion-week/