Personal changes in the management of Innovatext Textile Engineering and Testing Institute Co.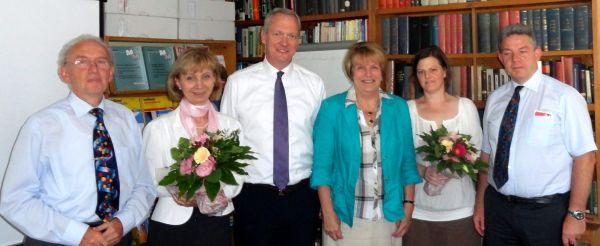 After 23 years in charge of INNOVATEXT Hungary, Director-General Dr. Pál Pataki retired by the end of June 2014. He will continue working at the company as chief consultant. The company thanks him for the nice cooperation and support enjoyed with him during many years.
Hohenstein Institute announced that Dr. Lívia KOKAS Palicska has been named as new CEO on board of INNOVATEXT. Dr. Kokas graduated as textile engineer at the Technical University Dresden (Germany) and earned later a doctoral degree (PhD) awarded by the University of West Hungary. After spending some years in the textile industry she gained experiences in the higher education working long time at Obuda University (former name: Technical College of Light Industry) in Budapest. As Vice-Director of the Institute of Product Design presented lectures on textile focusing on technology, testing, marketing & sales and was responsible for international relation and research. 
Eszter Jancso, Head of the Department for Chemical Testing and Engineering retired too and will continue to support the work of her successor, Agnes KOVACS as consultant. Mrs. Kovacs is a chemical engineer qualified in textile will direct and supervise the chemical tests and certificates according to the Oeko-Tex® standards.